Case Study
Blain's Farm and Fleet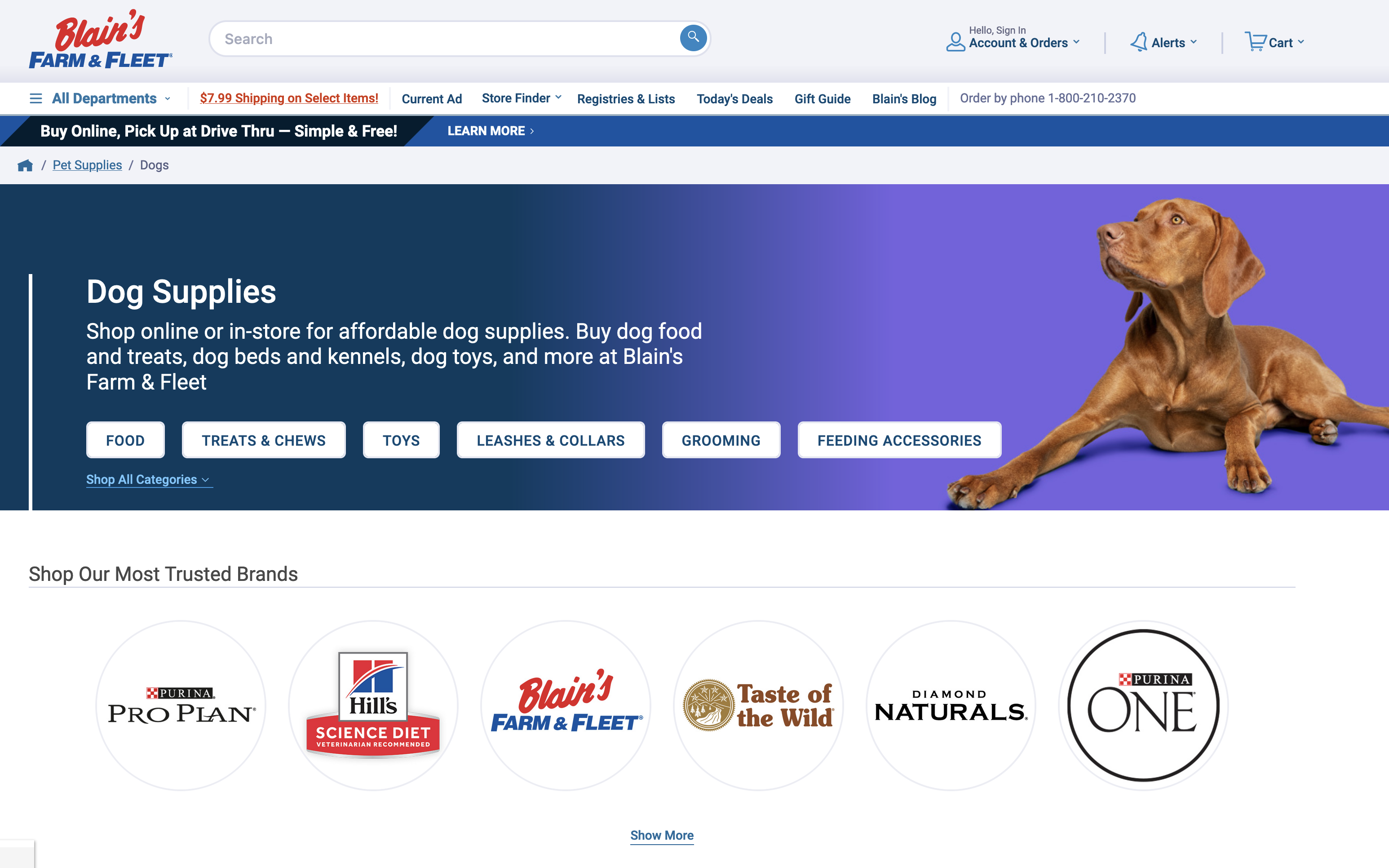 Summary
Blain's Farm & Fleet is a chain of retail stores throughout the Midwest, with a large and very diverse product catalog. We are proud to be the web agency responsible for the development, hosting, monitoring, and data analytics for both the e-commerce web site and mobile app, as well as a partner on IT projects within the Blain Supply company.
The e-commerce infrastructure features end-to-end online shopping and purchasing experiences including omni-channel fulfillment options, tax exemption, robust registry and list creation experiences, product compare tools, a robust admin control system for e-commerce management, a loyalty rewards program, and integration with third party software partners.
---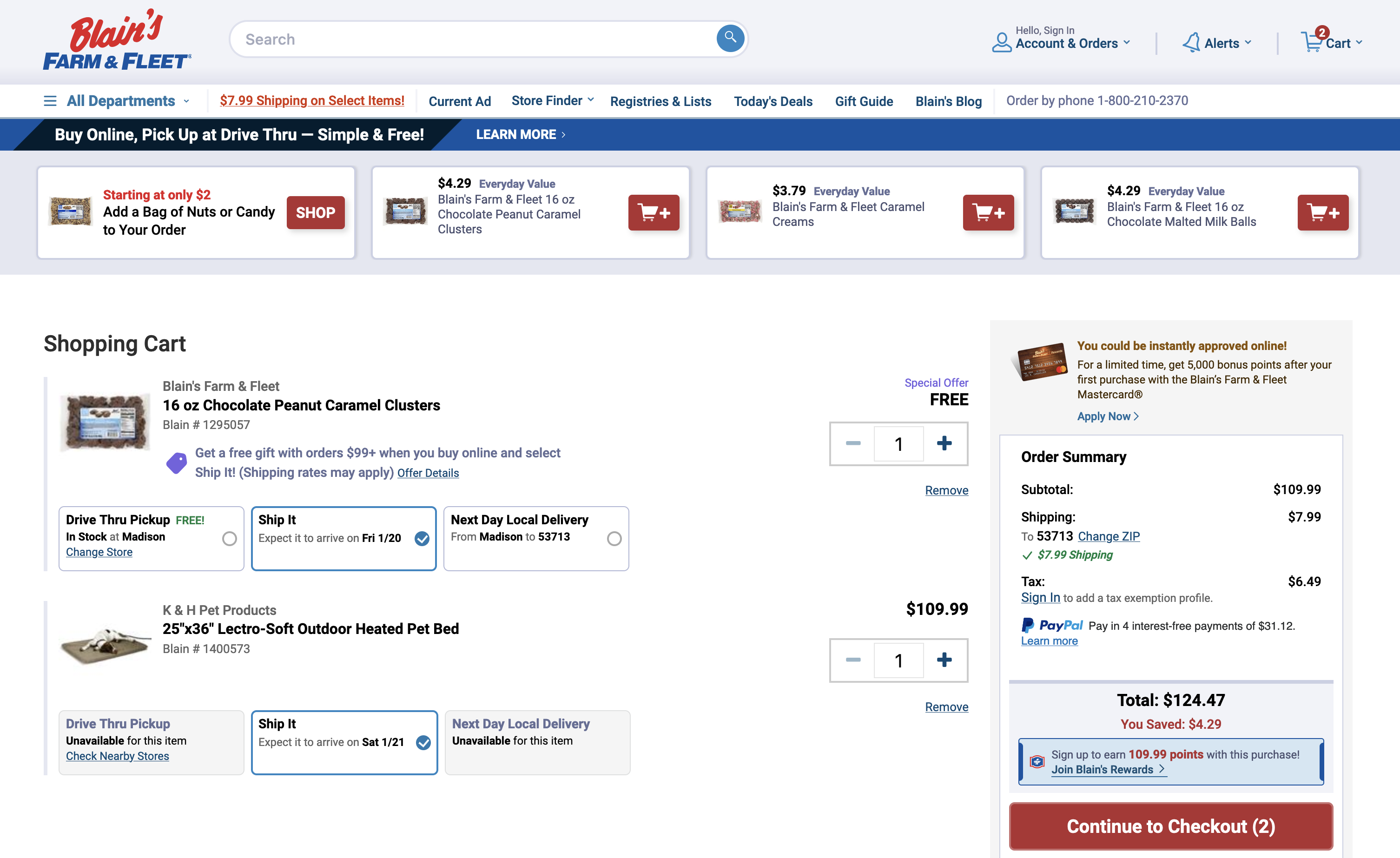 ✅  Software Engineering
We provide custom server and client-side web and mobile app development, API integrations, managed cloud hosting, A/B testing, conversion optimization, and data science services for Blain's digital operations.
---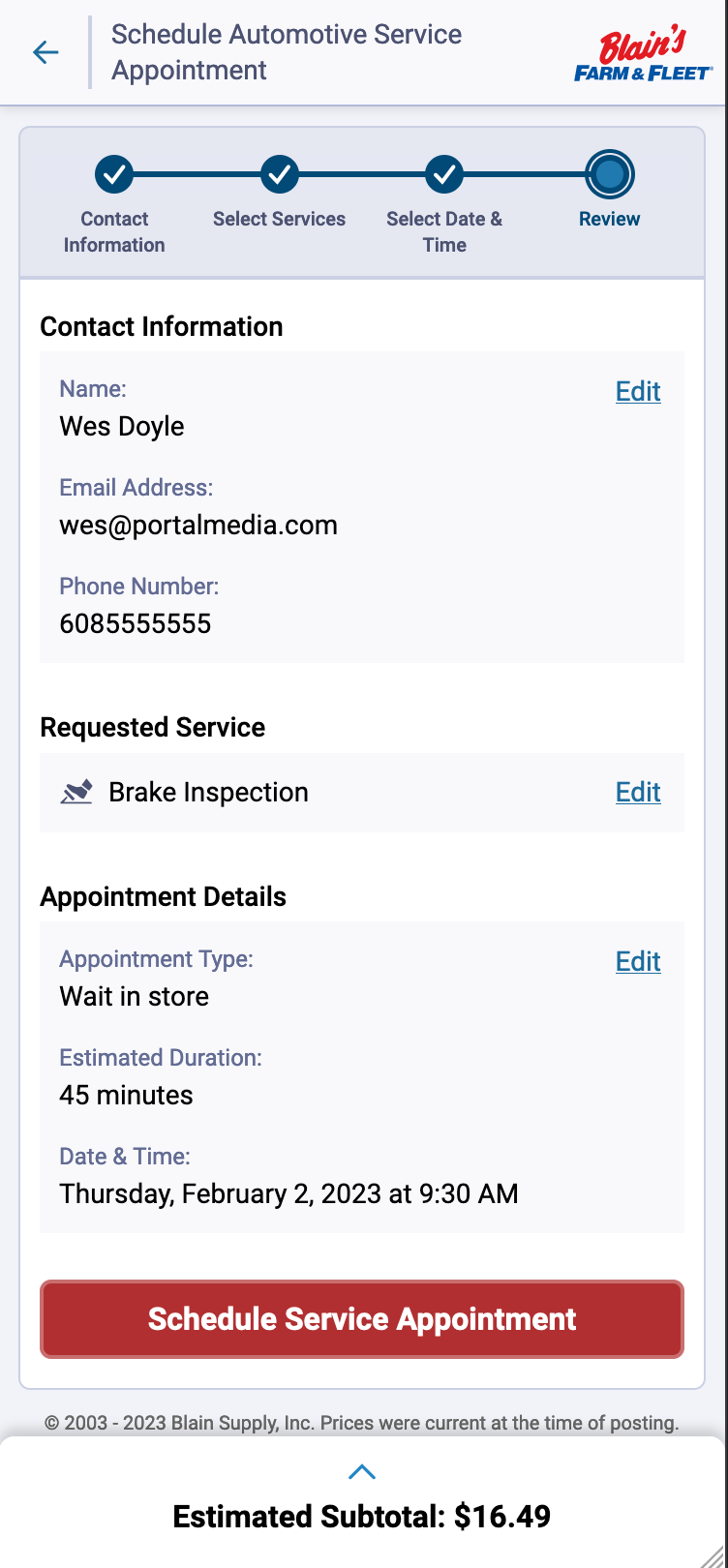 ✅  UX / UI
We partner with Blain's Farm & Fleet to design the overall user experience of their e-com platform. Working closely with their marketing and e-com teams, our design staff build and maintains a comprehensive design system and complex user journeys through customer workflows, like cart, checkout, product detail pages, and automotive appointment scheduling.
We provide custom UI / UX design for web and native mobile platforms, with a focus on accessibility (A11y) and providing the best possible overall user experience for our client and their customers.
---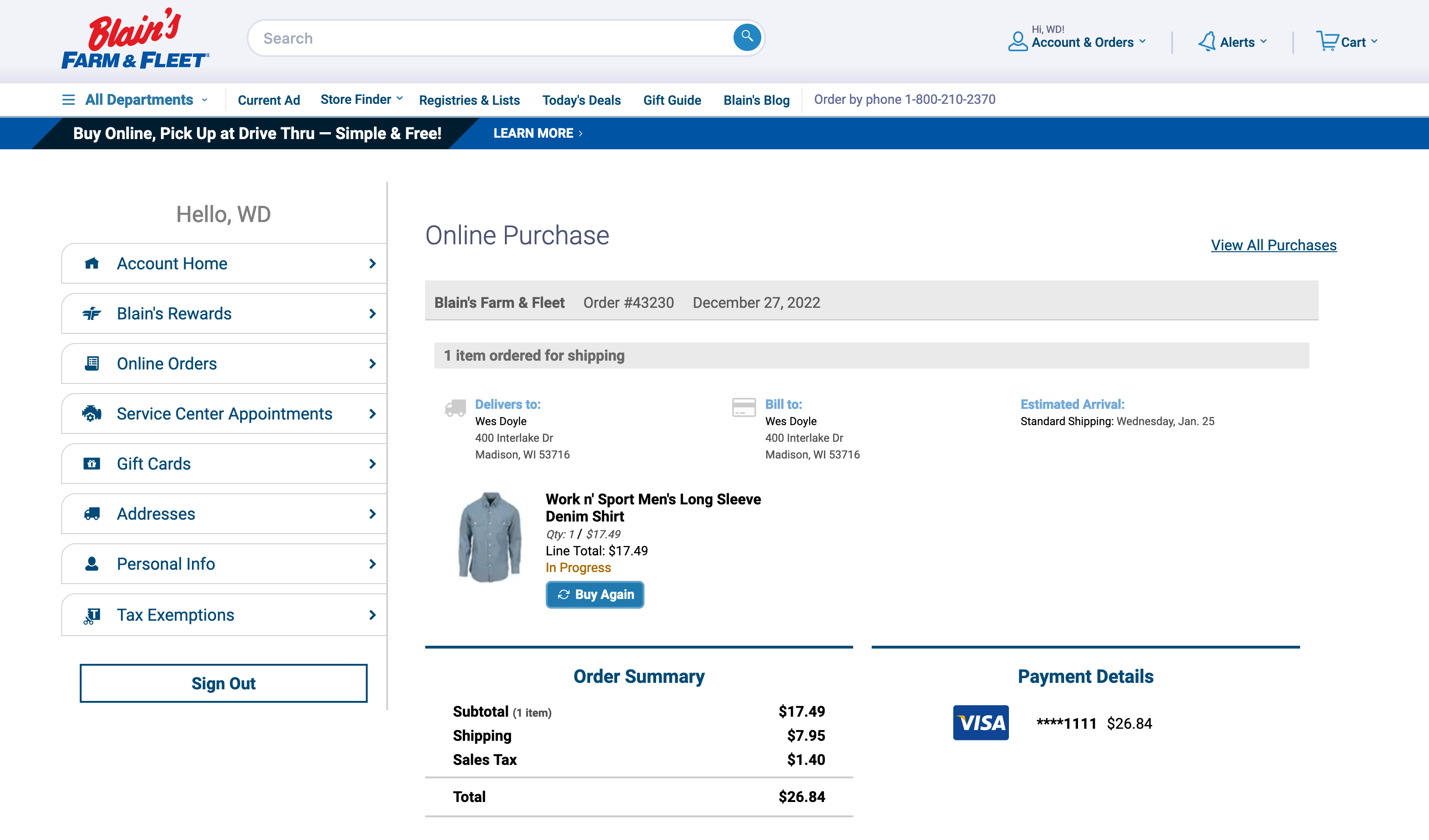 ✅  Machine Learning
Blain's Farm & Fleet provides a deep and diverse product catalog spanning thousands of products and dozens of brands. We provide custom machine learning models that serve as an engine for product recommendations that enable our client to recommend products in a context-intelligent manner.
---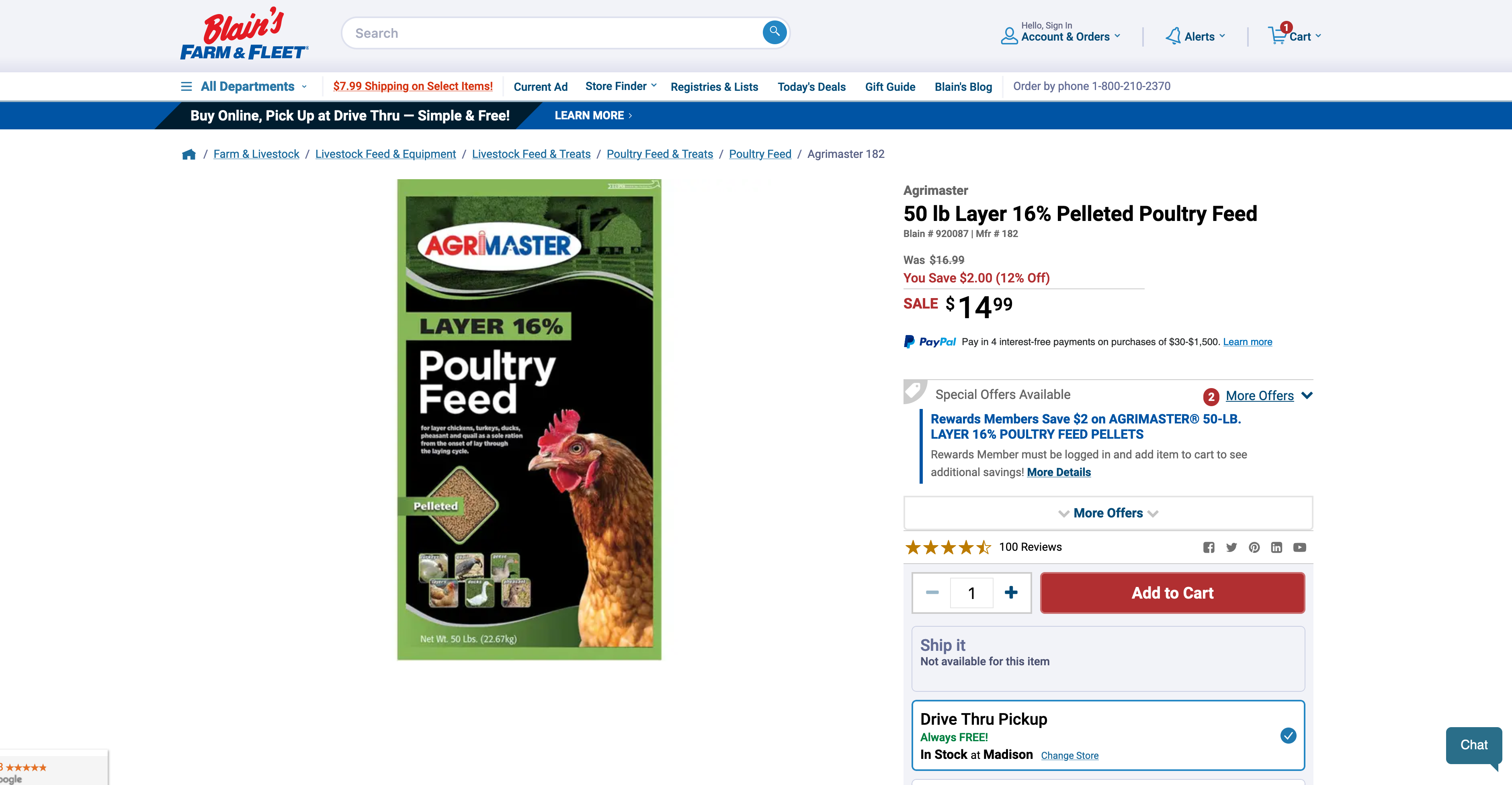 ✅  Automation Testing
We believe that one of the best ways to maintain software quality is to automate user acceptance tests. That's why the software we engineer for Blain's is instrumented with automated end-to-end (e2e) tests. This enables our client to maintain confidence that business-critical features are monitored while moving forward rapidly with new development.